10.8.2019 Donor [email protected] Fund Support Centre, Kwai Chung
We hosted a Gong Bath Healing workshop for our donors at our Cancer Fund Support Centre in Kwai Chung on 10 Aug 2019. Our experienced instructor, Bertha, guided the Gong Bath Healing therapy and led us into a deep mind-body relaxation, releasing energy blockages and tension. In this multi-sensory experience, everyone began to rest on the yoga mat while immersed in multiple gong sound waves. The harmonic sound from the gongs eased people's minds while improving circulation as the sound travelled through their body like an internal massage. Some fell asleep, while some entered a deeply peaceful state. Once Bertha stopped the gong sound, everyone woke up and came back to reality. It was a wonderful donor gathering and everyone had fun during the relaxation therapy session.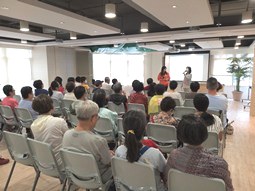 26.5.2019 Donor [email protected] Fund Support Centre, Tin Shui Wai
We hosted a donor gathering at our Cancer Fund Support Centre in Tin Shui Wai on 26 May 2019. To open up our time together, cancer survivors, Ng Kit Wah and Lee Chi-Ming, shared about their cancer journeys. Kit Wah who is recovering from lung cancer said she experienced the lowest point in her life when she was first diagnosed. But she feels grateful that her family supported her and also several Hong Kong Cancer Fund staff members walked alongside during her cancer treatment journey and gave her timely professional advice. Chi-Ming, is an Nasopharyngeal cancer survivor. He felt a deep shock after he was diagnosed and he had to stop working altogether to undergo treatment. Thankfully, the Cancer Fund professional team was able to support him. Ultimately, Kit Wah and Chi-Ming overcame their fears and now have a renewed sense of hope and purpose for their lives. They have become inspiring role models for our other users at the Support Centres and have impacted our donors in a big way.
After the survivor testimonies, our registered dietitian, Fion, shared some healthy eating tips. The final part of this gathering was led by our instructor Sara who taught everyone how to make low-fat crystal dumplings with a sweet filling. Everyone who came said they had a meaningful time.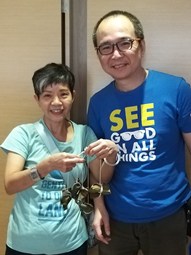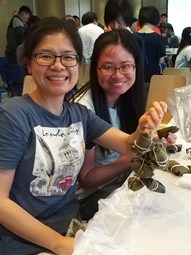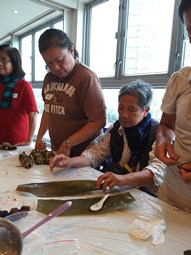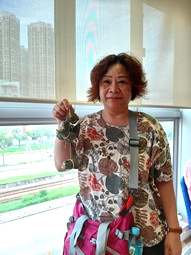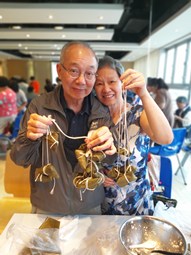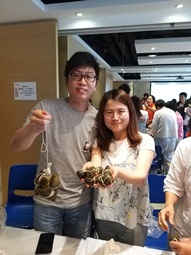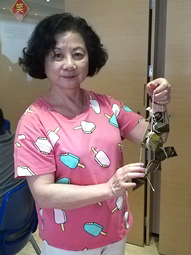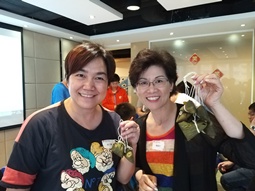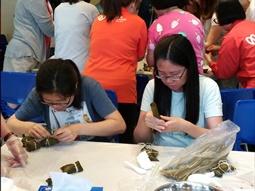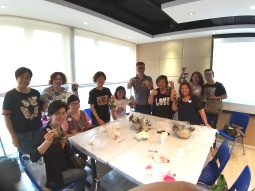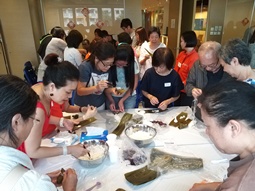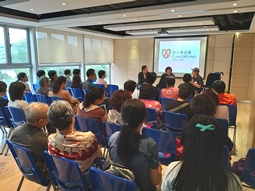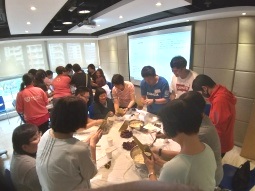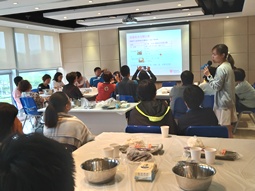 19.1.2019 Donor [email protected] Support Centre, Central
Our donor gathering was held at our new Cancer Fund Support Centre in Central. Our instructor, Connie, led a workshop for DIY facial cream & natural hair shampoo with natural essential oils.  Before the workshop started, our clients Irene and Philip bravely shared about their life-changing experiences after being diagnosed with cancer and undergoing treatment. Their stories touched everyone in the room.