With our range of free services and programmes, you are never alone as you navigate life with cancer. Our professional and dedicated teams help individuals and families manage their emotions, facilitate communication and provide opportunities to develop both emotional and physical wellbeing.
We help people cope with all aspects of cancer in of the following ways: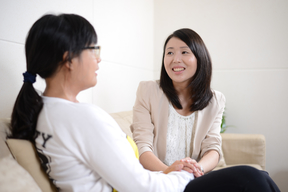 Cancer can be a highly distressing condition which has a significant impact on both  mental and emotional well-being. We provide understanding, support and care through individual consultations and group workshops which target the non-physical aspects of cancer care.
Our registered psychologists, counsellors and social workers offer individual consultations to assess and manage distress levels and provide referrals. They also provide ongoing case management and advice to ensure a high level of mental and emotional well-being for those touched by cancer.
Cancer Adjustment Programmes
Following a cancer diagnosis, it's normal to have many questions regarding self-care, and life before and after treatment.  Our programmes are designed to help people with cancer manage their health, recovery and rehabilitation.
A cancer diagnosis can have far-reaching psychological effects, not only on the cancer patient but on the family as a whole. We organise various psycho-educational programmes for cancer survivors and their families to help improve their psychological health and interpersonal relationships.
We facilitate a safe and supportive environment for cancer patients and their families to plan, share and express themselves as they prepare for end of life.
Our 'LINK' newsletters provide a calendar and descriptions of the support services and wellness programmes offered by Hong Kong Cancer Fund Support Centres.