10.11.2018 Donor @ CancerLink Support Centre, Tin Shui Wai
Our donor gathering was held at our Cancer Fund Support Centre in Tin Shui Wai. The instructor, Connie, hosted a DIY workshop for making your own moisturising facial cream and itchy skin-relief balm using natural essential oils. The balm is perfect for autumn and winter seasons when our skin can get dry and itchy. Everyone really enjoyed and relaxed during the workshop. During the sharing time, our cancer survivor clients, Shing-Keung and Chan-Fung, spoke of their journey and of how our free professional services made a wonderful difference in their lives. Their hopeful attitude and their encouragement to 'NEVER GIVE UP' was so very inspiring to us all. On that day, everyone went home with their DIY cream and balm and the entire event was filled with love and joy.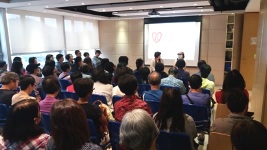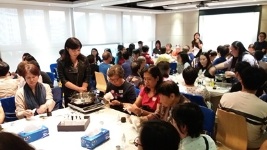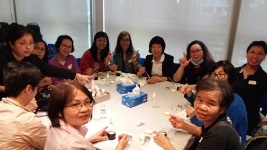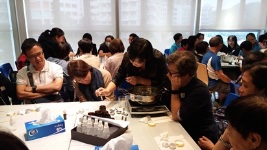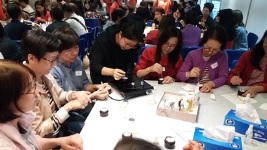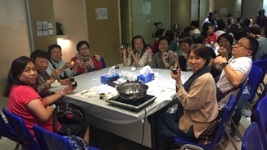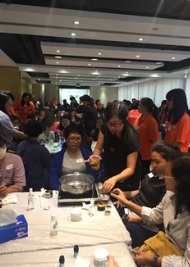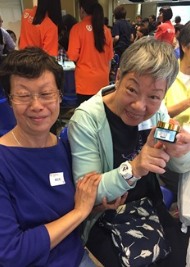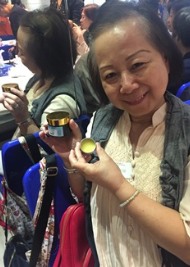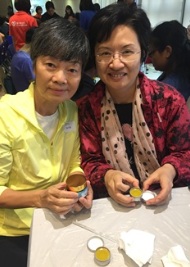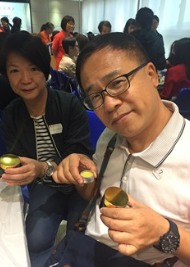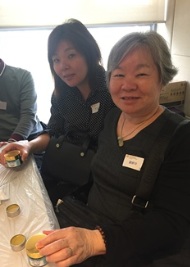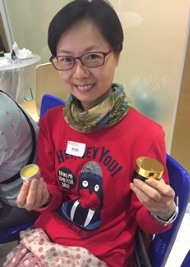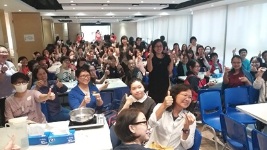 21.7.2018 Donor gathering @ CancerLink Jockey Club Support Centre, Kwai Chung
Our donor gathering was held at our CancerLink Centre in Kwai Chung where we ran our handmade soap and insect repellent workshop. The workshop tutor, Jenny, taught each participant how to make handmade charcoal soap and insect repellent, step by step using natural ingredients. It was a great challenge for our donors, but really nothing could bring them down. Despite everyone having some difficulty at times, at the end everyone came away with a product they felt really satisfied with.
In our 'sharing section', cancer survivors Tse-Leung and Chek-Lan discussed the long journey they have overcome with the donors. It was a tough time of Chek-Lan's life and she was very emotional when talking about her journey. Her strongest support during this time was Cancer Fund giving her a lot of encouragement and help. Tse-Leung was very active in joining Cancer Fund's free classes and, after completing all of his treatment, he is now helping other patients to fight cancer. He was also very grateful to every donor for helping them both along the way. 
Everyone was charged with positive energy, and the gathering ended in a happy, warm atmosphere with all its participants getting so much from this meeting.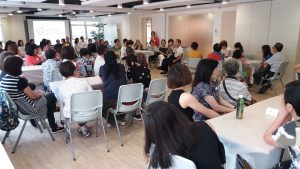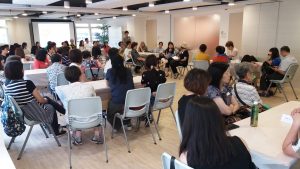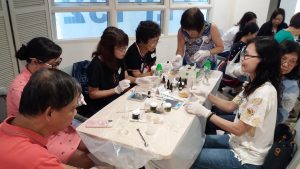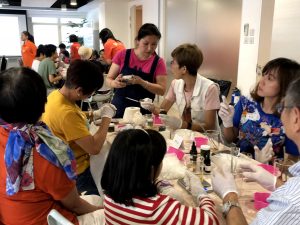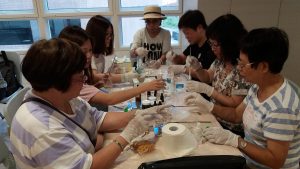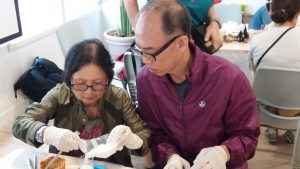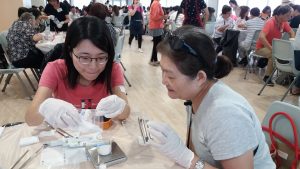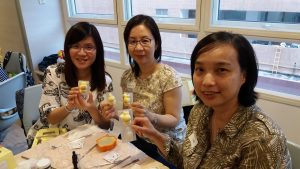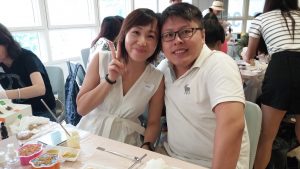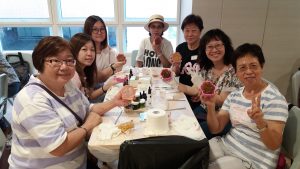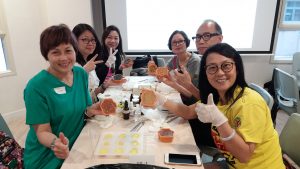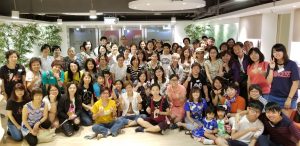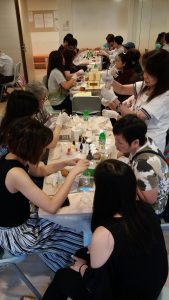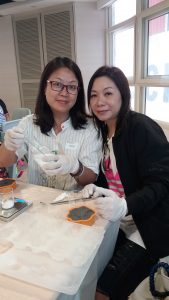 29.4.2018 Donor gathering @ CancerLink Support Centre, Wong Tai Sin
Our donor gathering was held at CancerLink Centre, Wong Tai Sin. We arranged a workshop featuring health maintenance. Tutors Sonia and Christine shared their healthier life tips and demonstrated various easy exercises to reshape the body. At the end of the event, everyone felt healthier, refreshed, and good as new. The gathering concluded with Mei-Wah and Kam-Lin, two cancer survivors, who shared their personal cancer journeys with the group.