DIY Fundraising
Ever wanted to create your own fundraising project or event to raise money in support of Cancer Fund's free services? Well now it's as easy as 1-2-3.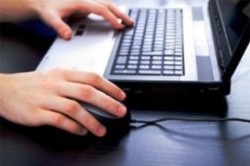 We've recently launched a DIY Fundraising function on our website, allowing people to create their own fundraising page on our website.
In just a few steps, you can create a unique webpage for a special event or activity, where you invite friends or colleagues to make a donation directly to Hong Kong Cancer Fund.
Because donations are received directly through our secure website, it means you don't have to handle any of the administration or collection of funds from your supporters. Everyone who supports your initiative will have their donation amount recorded on your fundraising page, along with a total amount raised to date.
All you need to do is provide some simple details, such as when, where, who and why, and our IT software will handle the rest.
To get started on building your own fundraising page, please click on: https://www.cancer-fund.org/en/diy/
And thank you for helping us make life better for people touched by cancer.