Weekly Cancer Column in the South China Morning Post
Starting 12 March 2009, Cancer Fund will run a weekly column over 8-consecutive weeks, addressing some of the basics topics and questions relating to cancer in an effort to raise awareness of cancer and our free support services.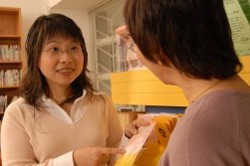 Articles will be uploaded on every Wednesday. To read our informative weekly columns, please click to download the PDF file from below:
Week One: Diagnosed with Cancer…What Now?
Week Two: Cancer Treatment: Public vs. Private
Week Three: Coping with Chemotherapy
Week Four: Radiotherapy Explained
Week Five: Diet & Cancer
Week Six: Couple & Cancer
Week Seven: How Yoga Can Take the Stress out of Cancer?
Week Eight: Fighting Cancer with More than Medicine