Her husband and housekeeper have been diagnosed but that has only strengthened Sally Lo's indomitable will to fight the disease and help others cope.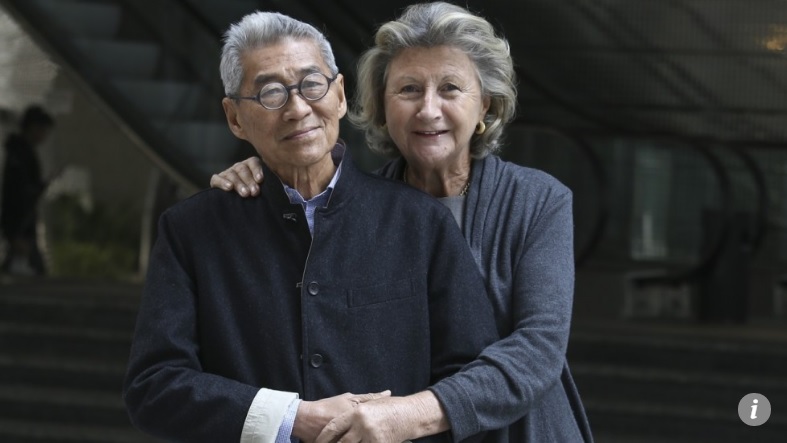 Having lost loved ones to cancer in the past three decades, Sally Lo is no stranger to the disease which is the No 1 killer in Hong Kong.
Born and raised in an upper-class family in London, Lo married a Hongkonger, Robert Lo Kai-leung in the UK in 1968. She returned to her husband's home city with him to settle down.
Lo first witnessed the destructiveness of the disease after her best friend fell victim to stomach cancer in 1986, leaving her with only a few months to live. Lo was struck by the lack of patient support for her friend, and it spurred her to form a fund for patients in 1987.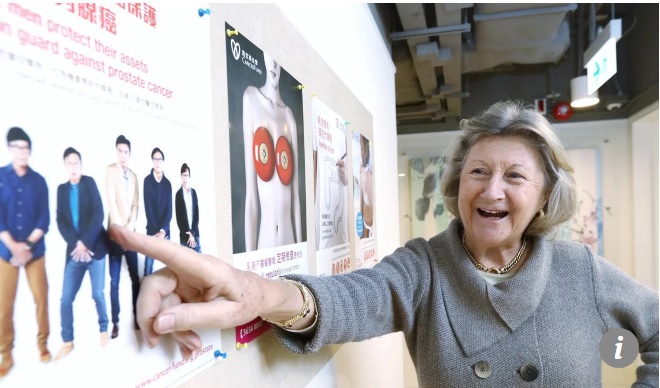 Over the next 31 years, she continued her campaign against the deadly disease, but unfortunately, just two years ago, tragedy struck even closer to home for Lo – her husband and their housekeeper were diagnosed with cancer.
In Hong Kong, more than 27,000 men and women are diagnosed with cancer each year. For those without proper resources and support, the disease can tear apart families and send lives into turmoil.
Lo said: "I remember when I wanted to start the cancer fund, my friend suggested calling it the 'orchids club' but I said no, we must take the sting out of cancer and we will call it the Hong Kong Cancer Fund.
"It is important to educate people that cancer is something you have to address and that you should never have to face the process alone."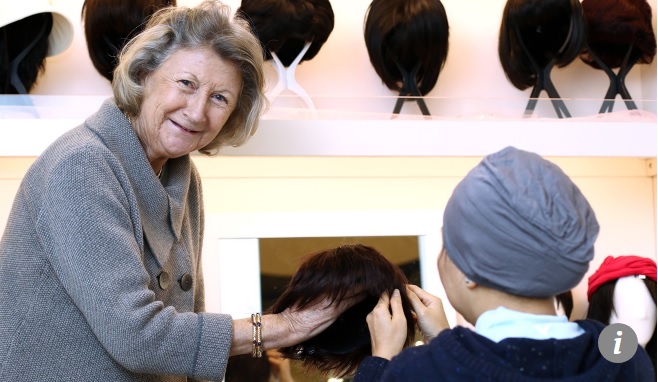 Over the years, her team grew in size, from operating out of a small room in a basement to its current 14 centres across the city.
The group provides a network of home visits, wellness workshops, therapies, information and practical help for cancer patients as well as their carers.
It now has more than 100 full-time and part-time staff, and 600 volunteers, serving over 31,000 registered clients, with attendance for its programmes throughout the year at nearly 40,000.
Funds for Lo's campaign come from monthly donors, including the Hong Kong and Shanghai Banking Corporation. Last year, it received more than HK$51 million (US$6.5 million) in donations.
In your early days in Hong Kong the word "cancer" was taboo. Has that now changed?
No one wants to be sick. The older generation believes it comes from bad feng shui and bad karma. Back then I had a newsletter I sent out to survivors and they would request for the mail to be put inside a brown envelop rather than having the word "cancer" printed on the outside because they feared their landlords might throw them out.
But today that has all changed and the world is definitely moving forward. I think that of course with the modern treatments today, people are far more optimistic about cancer and also about living with the disease. Through public education, people are ready to react nowadays, with self examinations and screenings, and this is a big plus.
What types of cancers are most worrying for Hongkongers?
The two cancers I think that are very much on the increase are colorectal cancer and breast cancer. Colorectal cancer is caused by a polyp in the colon, it can be detected early and prevented with screening. It is not a very pleasant screening, but it's needed. I believe the reason we are seeing more cases is because they are being caught early. The other one is breast cancer, with 41 per cent of our clients being breast cancer survivors. This form is also something that can be prevented with self-checks. More often than not, when people feel a lump, they tend to ignore it thinking it's going to go away. However as soon as you discover an unusual growth, it should be looked at straight away.
How is Hong Kong compared with other places in terms of cancer care?
I am very proud of Hong Kong. Most information on cancer is easily accessible here. We have the most wonderful hospitals and medical services, despite what you hear about the overcrowding of emergency rooms. As far as cancer is concerned, they're giving the best treatments in the world; as good as anywhere else.
Meanwhile, we put in a lot more effort in educating the public, to alert people as compared with other countries. However, if you want to capture the attention of the community, you don't want to be selling fear, you must sell a positive message so then people are aware and can in turn, do a better job in prevention.
One thing I find very challenging is the cost of drugs and treatments, and I would like to think that the government should encourage people to take up medical insurance so that they can be better safeguarded if that time comes.
You've lost friends to cancer. How has that changed you?
When my friend was diagnosed, she was given three months to live. Then a miracle happened and she lived for seven. Along the way, I saw how she coped. Her husband left her but she was survived by her three children, and she died with a positive attitude. This had a profound affect on me and that is the reason behind the cancer fund.
While running the support group, I was constantly losing people I loved because they were terminally ill. I think that made me look at life in a very different way. It taught me to let go of all the expectations and to focus on a positive mindset. It enriched and changed my life. I no longer carry anger, fear, resentment – all the things that creep into one's life.
What was on your mind when your husband and housekeeper were diagnosed with cancer?
I was rather surprised, first of all. I thought my husband only had a cough and it seemed that my housekeeper just needed to have minor surgery. I didn't for one minute think that it was cancer. I don't think I would have reacted as I did if I hadn't been working with cancer for so many years.
My husband was diagnosed on a Sunday and he was on chemotherapy on Monday so there was really no time to think deeply about anything. I had tremendous faith in the doctor and he had a very positive attitude.
I didn't do what a lot of people would do and that is to go on the internet and search for everything because I knew that with so much experience, we would get through this. It was just a matter of time. The most difficult thing was choosing the treatment type.
It was a bit frightening [to think I might lose my husband]. There were a total of six times when he collapsed, went down like a tree. We were rushed to the hospital, and yes, during those times, I did think that I might lose him. However, he bounces back every time. He was amazing, he took his treatment and well-being very seriously and was very proactive in his healing.
As for my housekeeper, her diagnosis was more complicated because her cancer had spread, but she had the best treatment. She has been living with this for two and a half years and has had three rounds of chemotherapy, but still maintains her positive attitude through it all.
At my age, death is something you have to address and although I don't fear death, of course I don't want to lose a loved one, especially my best friend.
Now that the cancer fund has become the largest cancer support group in Hong Kong, how do you feel about its evolution and how do you continue to raise funds?
It's been an extraordinary journey. I remember sitting in this basement and the problem was how do you get information to the people that need it the most?
Out of the blue, I was asked if I wanted to work in a hospital space by one of the oncologists at the Prince of Wales Hospital. That was a great turning point for us. We now have six centres at all the major local hospitals.
However there are still those who don't want to go to a hospital and so we started the first cancer care community centre and ended up with six.
I don't like to ask for money but when I am passionate about what I do and totally committed, I seem to find the courage. When I started 30 years ago, it was much easier because companies were very supportive.
Today I find that sourcing for funds is competitive – there are many other good causes – and I spend the least time going to the companies. I have to say thank you to the community: the concept of a little bit each from a lot of people, is the backbone of our cancer fund.
It's the man in the street who gives HK$150 a month that brings in 61 per cent of the money we need. While we do have a hard time fundraising, somehow we make it because of our guardian angels.
What do you want to say to cancer patients and their carers in Hong Kong?
Pick up the phone and come see us at our centres. We will do our very best to help with your concerns. Referrals are important but this isn't stressed enough. A majority of our clients do not have help in the house and we have support services that we can provide in their homes.
Other than seeking help, for carers, take care of your mindset – think of the patient first. A lot of families in Hong Kong are in conflict because members may have different views on how and what sort of treatment the patient should undergo.
Go to someone to talk through the options and be guided.
How do you find yourself fitting into Chinese culture?
I am a city girl and I was born and raised in London so Hong Kong to me is just another vibrant city and I absolutely love it here. My Cantonese is lousy but pretty efficient in the markets if I am buying a fish – I know how to bargain.
All our cancer fund centres are in areas like Wong Tai Sin, North Point, Kwai Chung and that is my Hong Kong. As much as I love Central, for me, these districts are where I feel alive and I have no problem communicating with the clients.
How did you get along with your Chinese mother-in-law?
Mixed marriages were quite unusual back in the day, and everyone expected me to have a dragon of a mother-in-law. But I married into the best family in the world. His parents treated and greeted me like a daughter and my mother-in-law and I were the best buddies.
What's your favourite travel destination?
My husband and I are very lucky to have one home in Phuket, Thailand, and another in France. I would say going to our holiday homes, and bringing them to life would be my first choice.
What do you miss most about London?
Of course, my family. I love London but I would not live there again, by choice. That's because Hong Kong is such a vibrant city, my passion is to get out on the streets. I think one of my greatest joy is to be in the market place, whether it's the flower or food market. Again even in Europe, I love to go to the antique markets – there's always a treasure to be found.
What is the most romantic moment you've shared with your husband?
Romance with Robert is a constant thing. I will tell you one thing that made him stand out: my sister and I were moving into our new house in London and I arrived one night to find a parcel from Wellcome, the supermarket. Knowing that we were moving into this new place, he had sent me things like laundry detergent and cleaning equipment.