Hong Kong Cancer Fund Hosts Its Annual "Stride for a Cure" Fundraising Event
Boosting Participation Online with Hopes to Support Cancer Patients with Every Step
Money raised will support local cancer research and
the Fund's free cancer support services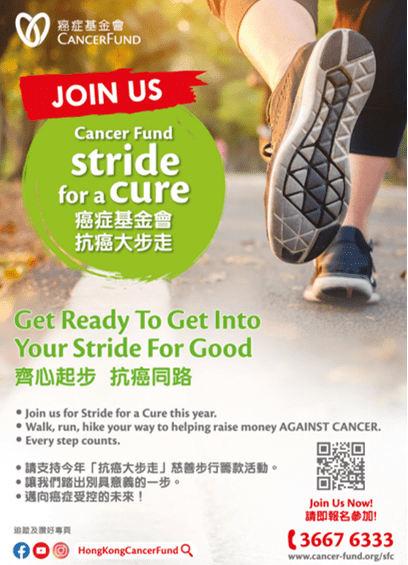 January 14, 2022 (Hong Kong) – According to the latest statistics by Hong Kong Cancer Registry, the number of local cancer cases in 2019 have seen an all-time high with 35,000 cases or a 3% year-on-year growth. To offer better care for the rising number of cancer patients, the Hong Kong Cancer Fund will host "Stride for a Cure" to raise fund for supporting local cancer research projects and their free cancer support services. Stepping into 2022, Cancer Fund's flagship event "Stride for a Cure" celebrates its 26th anniversary and will continue last year's online event with hopes to raise not only awareness for cancer, but also HK$3 million via 30 million steps against cancer.
This year, the event is supported by two Platinum Sponsors – Mason Global Limited and Roche. Participants have to complete at least 6,000 steps (around 5km) in March 2022 via walking, running, hiking, dancing or even cycling. The event is not limited to time or geography; and participants are welcomed to select their preferred route and level of difficulty. Simply log their step-count through a mobile app and after completion, they can upload a screenshot through the "Stride for a Cure" website to prove their hard work!
The annual "Stride for a Cure" has always been well-received by cancer patients and their families. As a cancer survivor and user of the Cancer Fund's services, Terry Hart is once again putting his hiking shoes on and participating in this year's "Stride for a Cure". In 2021, he set a goal to raise funds by walking at least 5km a day throughout January; he also encouraged friends and family to join him on his daily excursions or support with a donation. He raised more than HK$200,000 for the Cancer Fund which will go towards our free cancer support services and important cancer research projects. Terry is a true inspiration to us all.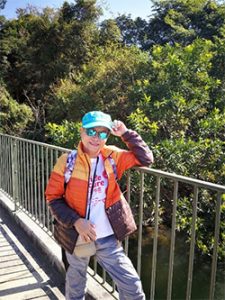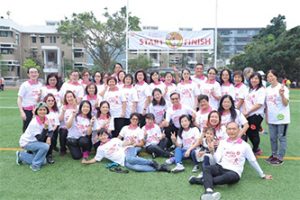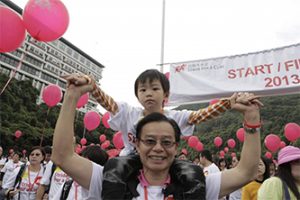 From now until February 15, participants can join the event as individual or teams or make donations on the website to support the work of Hong Kong Cancer Fund. Please visit www.cancer-fund.org/sfc or call 3667 6333 to learn more.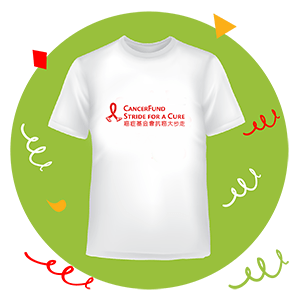 After registration, you're also encouraged to invite friends and family to sign up as well to spread the good deed. Upon submission of minimum donation, participants will receive a "Stride for a Cure" event t-shirt created by local apparel brand DETERMINANT and sponsored by a technology solution provider in textile and fashion industry – Esquel Group.
All funds raised from "Stride for a Cure" will be used to fund local cancer research projects and the Fund's free cancer support services. Throughout the years, the event has been supporting several cancer research projects such as ones related to nasopharyngeal carcinoma as well as liver and colorectal cancers. The Hong Kong Cancer Fund also strives to improve the treatments and quality of life for patients. The funds raised this year will support research by Hong Kong University's Hereditary Gastrointestinal Cancer Genetic Diagnosis Laboratory.
 "Stride for a Cure" by the Hong Kong Cancer Fund
 Registration Date:
 From now until February 15, 2022 (Tuesday) 
 Event Date:
 March 2022
 Participation Fees:
  Participants aged 12 years old or above: HK$500/person
(Registration fee of HK$100 and a minimum donation of HK$400)
 Participants aged 11 years old or under: HK$100/person
 Online registration:
 www.cancer-fund.org/sfc
Children aged 11 years-old or under must be accompanied by an adult to participate.
*Registration fees are non-refundable.