Official Statement: Incorrect Mention of Cancer Fund in Newspaper
In the article "The Rising Trend of Sponsored Bottled Water" published in a local newspaper supplement today (29 January 2015) advising against sponsorship from those who do not support environmental protection, it states " Hong Kong Cancer Fund accepts donations from tobacco companies to promote cancer prevention".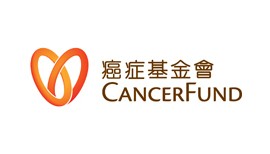 Hong Kong Cancer Fund would like to clarify that it has never accepted donations from any tobacco company. In accordance with our code of practice, we strictly prohibit any promotions or advertisement with tobacco companies. Details are available here: cancer-fund.org/en/disclaimer.html
Cancer Fund promotes cancer prevention and is meticulous when selecting suitable partners for our campaigns. We ensure that fundraisers and fundraising activities are in line with our values, and adhere to our standards.
The following products, habits and promotions are considered against our code of practice:
– Tobacco – Solariums, sunbeds and sunbathing – Unhealthy food – Products claiming to cure or prevent cancer