INSPIRE – Hong Kong Contemporary Art Exhibition and Hong Kong Cancer Fund Charity Auction
INSPIRE
Hong Kong Contemporary Art Exhibition and Hong Kong Cancer Fund Charity Auction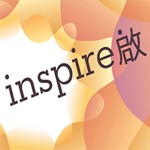 We are firm believers in the therapeutic healing powers of art, both the enjoyment and appreciation of the form, and the creative process itself. Cancer Fund has developed a range of art therapy programmes for our members, led by our team of professionally-trained psychotherapists, to help channel anxieties, alleviate stress and encourage self-expression.
This October, Cancer Fund is honoured to be beneficiary of charity art exhibition and auction INSPIRE, which is showcasing the work of 20 prominent contemporary artists, organised as part of Fine Art Asia 2013. In recognition of this unique relationship between Art and healing, the participating artists have agreed to donate their work to our charity auction, with the proceeds going to support our free cancer care services.
INSPIRE will take from 3 – 7 October 2013 at the Hong Kong Convention & Exhibition Centre.
The artists whose work will be exhibited in INSPIRE – Hong Kong Contemporary Art Exhibition and Hong Kong Cancer Fund Charity Auction include:
Simon BIRCH | Sim CHAN | CHEUNG Wai Man, Eunice | CHOI Tak Yee | CHUI Pui Chee | FUNG Lik Yan, Kevin | HEUNG Kin Fung, Alex | KUM Chi Keung | KOON Wai Bong | LAM Yau Sum | LEE Chin Fai, Danny | LEUNG Kui Ting | LEUNG Yee Ting | LI Wei Han, Rosanna | MAN Fung Yi | MOK Yat San | TANG Kwok Hin | TSANG Chui Mei | WONG Li Ching, Fiona | WONG Shun Chi, Vanessa |
| | | |
| --- | --- | --- |
| | | |
| Simon Birch | MAN Fung Yi | LEUNG Kui Ting |
Venue: Fine Art Asia 2013 Hall 5, Hong Kong Convention and Exhibition Centre Booth P12
Date: VIP private preview – 2:00pm-9:00pm on 3/10/2013 Open to public – 11:00am-7:00pm on 4-6/10/2013 -11:00am-6:00pm on 7/10/2013
Silent auction: Option 1: download bidding form and send to Hong Kong Cancer Fund (Email – [email protected] or Fax – 3667 2100) before 5pm on 02/10/2013
Option 2: On site bidding, which will close at 8pm on 3/10/2013
Download Full Catalogue       Download bidding form
Supported by: