Hong Kong Contemporary Art Exhibition and Hong Kong Cancer Fund Charity Auction
FREE
Hong Kong Contemporary Art Exhibition and Hong Kong Cancer Fund Charity Auction.
We believe in the therapeutic healing powers of art and the creative process. Cancer Fund has developed a range of art therapy programmes for our clients, led by our team of professional social workers, to help alleviate stress and anxiety, while encouraging self-expression.
Thanks to the generous support of the Affordable Art Fair, Hong Kong Cancer Fund has been selected as their 2015 charity partner. We will take part in this wonderful event by holding a charity exhibition and silent auction with the theme 'FREE'.
You will have the opportunity to bid for the work of 17 contemporary artists who have donated their latest fabulous pieces in support of Cancer Fund's FREE cancer care services. Artists include anothermountainman | Simon Birch | Cheung Wai Man, Eunice | Chui Pui Chee | Fung Lik Yan | Fung Wing Kee, Raymond | Heung Kin Fung, Alex | Koon Wai Bong | Kum Chi Keung | Lam Yau Sum | Lee Chin Fai, Danny | Leung Kui Ting | Tsang Cheung Shing, Johnson | Tsang Chui Mei | Wong Chun Hei | Wong Lai Ching, Fiona | Wong Shun Chi, Vanessa
   Koon Wai Bong
| | |
| --- | --- |
| | |
| Leung Kui Ting | Tsang Cheung Shing, Johnson |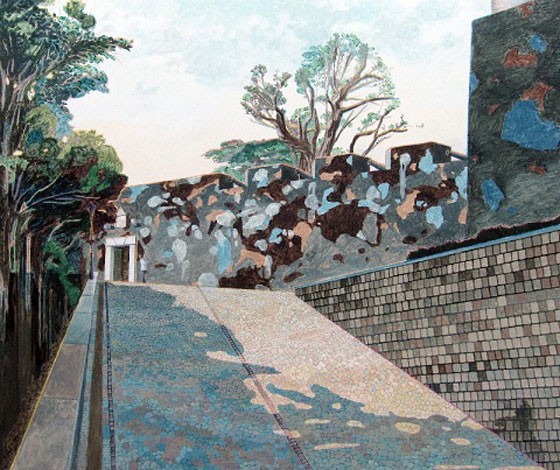 Wong Chun Hei
Venue: Affordable Art Fair 2015 Hall 3B&C, Hong Kong Convention and Exhibition Centre Cancer Fund charity booth (next to booth G09)
Date: 22 May 2015 – 12pm–6pm 23 May 2015 – 11am– 7pm 24 May 2015 – 11am– 6pm
Silent auction: Please place your bid online OR onsite.
Online Bidding: Download and complete the bidding form, and send to Hong Kong Cancer Fund (Email – [email protected] or Fax – 3667 2100) on or before 22 May 2015 5pm.
Onsite Bidding: Please visit our booth to complete a bidding form on or before 22 May 2015 9pm.
Special Note: Cancer Fund will contact successful bidders directly from 23 May 2015 (Saturday) onwards to settle the payment. Please arrange to collect the artwork from our head office, as no delivery services will be provided.
Download Full   Catalogue Artists   Biography Download Bidding Form
Supported by: