Hong Kong Cancer Fund's Annual Fundraiser for Breast Cancer
Hong Kong Cancer Fund Pink Revolution 2022 Inauguration Ceremony
Celebrating 22 years of Supporting & Spreading the word of Breast Cancer
Sammi Cheng takes on the role of Pink Ambassador again
Encouraging Women to "Be Smart. Check"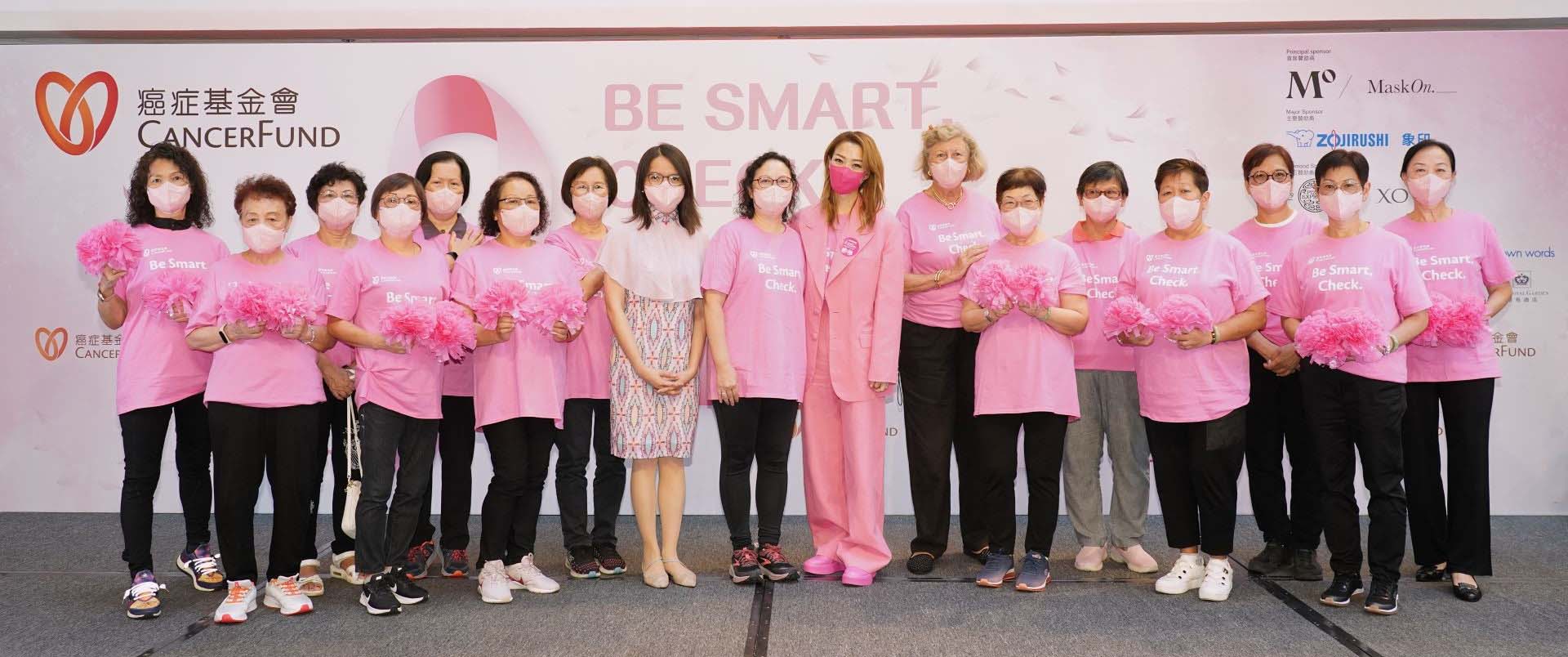 September 20, 2022 (Hong Kong) – Breast cancer is the most common cancer for Hong Kong women; it's also the third most lethal one. The annual Pink Revolution by The Hong Kong Cancer Fund continues to raise awareness for breast health and to support survivors. 4-year Pink Ambassador Sammi Cheung made a special appearance at Kowloon Tong's Festival Walk to – alongside guests of honour, cancer survivors, sponsors and supporters – spread the word about Breast Cancer through the campaign slogan of "Be Smart. Check" as well as remind women to conduct regular check-ups.
At the inauguration ceremony, the health-conscious Sammi dazzled the crowds in pink. She said, "During the pandemic, I know that the Hong Kong Cancer Fund has still been offering complimentary support services to cancer survivors and patients. Many women fall victim to breast cancer. I hope that they, like me, would continue to remain vigilant against  Breast Cancer albeit the pandemic. They should still conduct regular check-ups and seek medical help as soon as possible when abnormalities arise to ensure a higher chance of recovery. When asked about her 4-year role as Pink Ambassador, Sammi added, "This event is very meaningful. It gives a boost of positive energy to survivors whilst reminding everyone to pay heed to their breast health with a clever slogan of 'Be Smart. Check'!"
Sally Lo, Founder of the Hong Kong Cancer Fund, said, "Hong Kong Cancer Fund has long hosted the 'Hong Kong Cancer Fund Pink Revolution" for the past 20 years, by joining hands with different organisations to highlight Breast Cancer Awareness Month in October and to spread the word of Breast Cancer. This year, we continue to promulgate the importance of breast health across women of all ages whilst showing our support for those affected by breast cancer."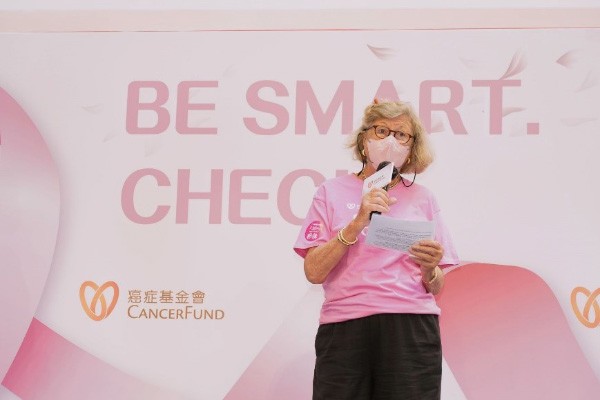 Dr. Janice Tsang, Specialist in Medical Oncology, Executive Committee Member & Medical Advisor at the Hong Kong Cancer Fund, Founding Convenor of the Hong Kong Breast Oncology Group, also made an appearance at the inauguration ceremony and shared her views on breast cancer. "Good habits such as a balanced diet and regular exercise can lower the risk of breast cancer. Women should know their own breasts and must consult a doctor as soon as they detect any abnormalities."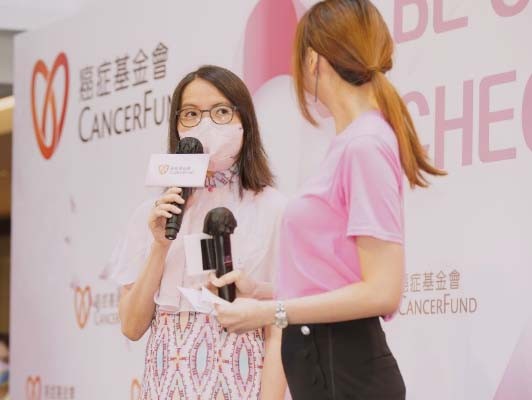 At the ceremony, breast cancer survivors also shared their journey from diagnosis, treatment, recovery and to eventually becoming a volunteer at Hong Kong Cancer Fund. They hope their experience can encourage other survivors as they, too, embark on their road to better health.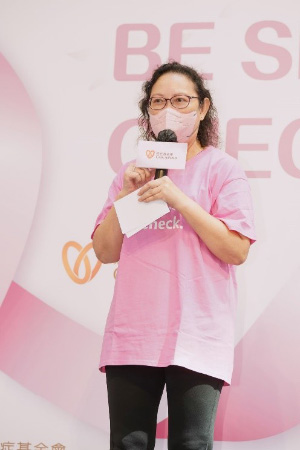 In celebration of Breast Cancer Awareness Month, Hong Kong Cancer Fund hosts the "Hong Kong Cancer Fund Pink Revolution" every October to spread the word about breast health and to offer free professional support to survivors and their family members. As well, the month-long event is composed of "Dress Pink Day", "Shop for Pink" and more fundraising activities with hopes that more people of Hong Kong could show their support for those affected by breast cancer. "Dress Pink Day" will be hosted on October 21 (Friday), whereby every Hong Konger is invited to dress in pink. For more details, please visit  www.dresspinkday.com. Ladies who love to shop can stay tuned to the pink merchandise from our exclusive sponsors available only for a limited time. Parts of the proceeds of the sale from these pink goodies will be donated to support Hong Kong Cancer Fund's free support services for breast cancer survivors. Shop to show your support!
About Hong Kong Cancer Fund
Hong Kong Cancer Fund is the city's largest cancer support organization, providing free information and professional support to anyone living with or affected by cancer. Established in 1987, our vision was to improve the quality of cancer support in Hong Kong and ensure that no one faces cancer alone. We began by offering free information and support, which has slowly expanded over time to address all aspects of care. Our work encompasses professional psychosocial care services, home care, peer support, funding of hospital equipment and local cancer research, public education, and much more, filling the gaps in cancer care.
Hong Kong Cancer Fund's services are free. Receiving no money from the government or the Community Chest, we rely solely on public generosity to sustain our free and ongoing cancer support services. For more information, please visit www.cancer-fund.org. 
About Cancer Fund Pink Revolution
Cancer Fund's Pink Revolution is our annual month-long breast cancer education and fundraising campaign. Every October, we join many organizations around the world to celebrate Breast Cancer Awareness Month to highlight the importance of breast awareness, education and care services. This year, we aim to raise HK$3 million to provide free professional services for women touched by breast cancer. For more information, please visit www.cancer-fund.org/pink.