DayDayCook's new recipe book supports Hong Kong Cancer Fund!
As summer approaches, will you be creating healthy recipes for your loved ones? Asia's hottest new culinary website DayDayCook provides light, delicious recipes for the health-conscious. Their newly launched recipe book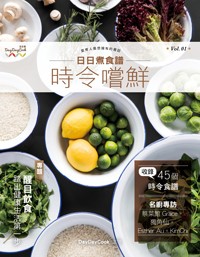 DayDayCook Cookbook – Seasonal Best Recipes
features 45 mouthwatering dishes that promise to please gourmands.
Part of the first-edition royalties will be donated to Hong Kong Cancer Fund in support of its FREE breast cancer services and educational campaign, encouraging women to check their breasts regularly, as early detection saves lives.
The new recipe book will also feature four famous female chefs, including chief chef of Choy Choy's Kitchen Grace, Kin Chan, Esther Au, and KimChi. Hong Kong Cancer Fund's professional team will also share their health and diet tips.
DayDayCook Cookbook – Seasonal Best Recipes is now on shelves in Joint Publishing HK, The Commercial Press, Popular Holdings, and eslite at HK$88. Pick up a copy today to learn new recipes and to support people touched by cancer!