New cancer statistics released from the Hong Kong Cancer Registry reveals that 26,998 people were diagnosed with the disease in 2011.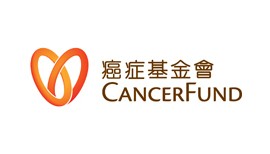 Among the most common cancers in men and women were colorectal (16.5%) lung (16.3%) and breast (12.7%) cancers. This is the first time that colorectal has overtaken lung cancer to become the number one form of cancer in Hong Kong.
Most of the increase can be attributed to the growing numbers of breast cancer diagnosis in women and prostate cancer in men. From 2010 to 2011, breast cancer diagnosis increased by 14% to 3,440 and prostate cancer by 10% to 1,644 cases.
The figures for 2011 also show that lung cancer remained the most common cause of cancer-related deaths, responsible for 3,789 deaths, with colorectal cancer in second (1,904) and liver cancer third (1,536).
The rising burden of cancer is being driven by an aging population and improvement in screening, as well as a shift to a more westernised and unhealthy lifestyle. Rising rates of obesity and an increase in alcohol intake and smoking are contributing to the rise.
Mrs. Sally Lo, Founder and Chief Executive of the Hong Kong Cancer Fund commented:
"These new figures show cancer is increasing touching many more people's lives. However it is not all bad news. Numerous advances have been made in screening, treatment and care, resulting in many more people surviving.
We're heading in the right direction with education drives and research, but there is still much more work to do.
The effects of cancer do not stop when treatment ends, as many survivors are left needing physical, emotional and financial support. We see this here at Cancer Fund where we are faced with increasing demands for our free support services every year.
We're working to improve the lives of everyone affected by this disease but we can only continue to meet this growing need through the generous and continued donations and support from the public. Cancer is a challenge for all of us and we must work together to address it."
The World Health Organisation also recently revealed that 14 million people were diagnosed with some form of cancer in 2012. Worldwide cases of cancer are expected to expand by 19.3 million people by the year 2025.
Reference: Hong Kong Cancer Registry, Top Ten Cancers in 2011: www.ha.org.hk