Apply for a discounted Colonoscopy
In partnership with St. Paul's Hospital, Hong Kong Cancer Fund is offering discounted colonoscopies to men and women aged 50 or above at HK$6,000 (original price HK$7,000) to the first 150 people to apply. Please call 3667 6333 or 3667 6372 to apply for this discount offer.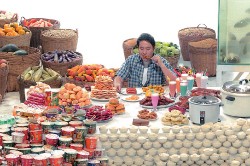 Important terms
Hong Kong Cancer Fund and St. Paul's Hospital hold no responsibility for individual medical expenses. The cost to remove polyps during the screening, emergency surgery or further treatment/screening is to be borne by the individual. People taking up this offer should ensure they hold adequate health insurance before electing to undergo screening.